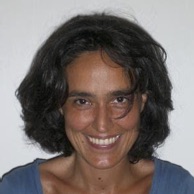 FR +33(0)613534467
IT +39 333 2902638
Email. ludovica.tortoradefalco@arapan.it
Skype. ludovica21073

2007 – to date:
Audiovisual consultant – Italy and abroad: design, production, training, distribution documentary films and cultural events.
She collaborates with various national and international production companies, such as producer, organizer, fixer or general organization consultant.
Languages: Italian, French, Spanish, English, written and spoken.
Producer, Director and Author of documentary films.
Founder and CEO of Arapán Cinema Documentario (2007), now Arapán Film Doc Production. Cultural sector translator (It/Fr/Esp/Eng).

2004 – 2007:
Audiovisual consultant for training (Centro Sperimentale Cinema, CSC/SNC. Roma/Unione Latina).
Project Leader of the Italian headquarters of the Intergovernmental and International Organization of 36 Latin Union countries (Language, Literature, Arts, Cinema).

Vocational Training:
Idfa Academy (S. Bubeck-Paaz, Geoffrey Smith), Amsterdam, 2010. Development and Production.
Ateliers Varan (L.Di Costanzo, J.N. Cristiani), Paris 2008. Direction.

University and School Education:
Five-year Law degree, University of Roma Tre (IT).
D.E.U.G. Gestion, La Sorbonne – Paris 1 (FR).
Baccalaureate, Lycée Chateaubriand – French High School in Rome (IT).

Filmography
"Diari tunisini"– in production 2020. Author, Director, Producer.
"A processo" – in production 2020. Author, Director, Producer.
"I Figli dello Stato" – in production 2020. Author, Director, Producer.
"Radio Tre" (Radio Tre, una storia di resistenze) – in development 2018. Ideation. Producer.
"A noi ci dicono" (Do not touch me!) – 67' – 2016. Author, Director, Producer.
"Pillole di coraggio, 25 anni di antiracket" – 60 ' – 2015. Consultant, Producer.
"Antiracket" – 52' – 2013. Author, Director, Producer.
"Emozioni a zig zag" – 2011. Author, Director.
"Esquisse", 26 ' – 2008 stage Ateliers Varan. Author, Director.
"L'isola in me, in viaggio con Vincenzo Consolo", 75' – 2008. Author, Director, Producer.