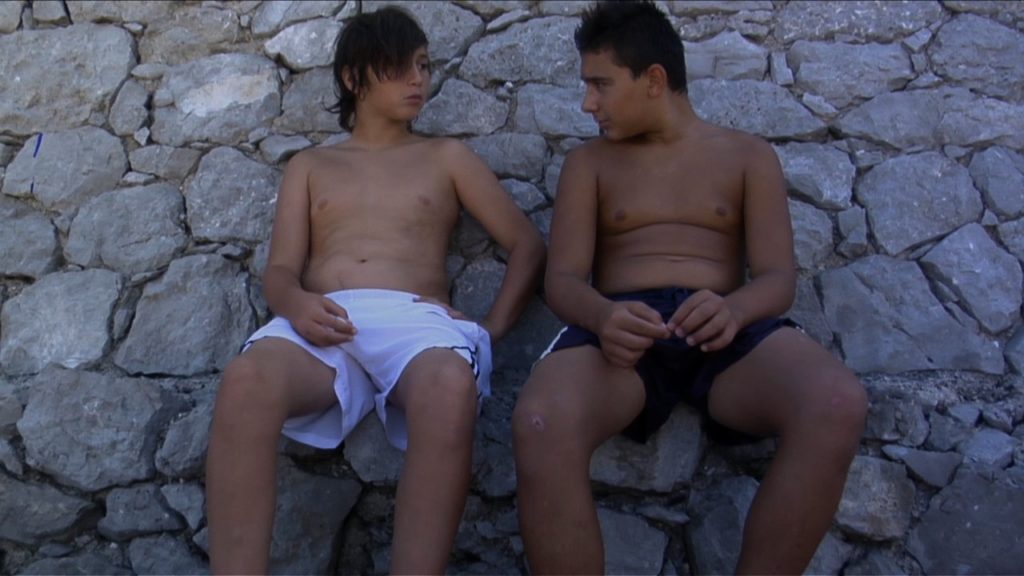 Fabrizio, Dante and Roberto are 14 years-old. They inhabit the so-called bad Z.E.N. district of Palermo.
Among peers, without adults, what is their universe made of? The affection that binds them is their strength, and a natural protection. Their personal world is hidden, revealed, then hidden again. Their body is the starting and return point, the only safe reference, albeit in full change. When Fabrizio is alone with Aurora, he savors his early adolescence. Fabrizio's in-between age makes him shudder and make discoveries, but it also isolates and protects him from the outside.
Then middle school ends, and alone they must create their road ahead.
Production:
ARAPÁN CINEMA DOCUMENTARIO, 2016
Duration: 65 min.
Media: DCP
Subtitles: italiano, inglese, francese.
A film with:
FABRIZIO BONFIGLIO, ROBERTO FARINA,
DANTE GUTTILLA, AURORA VANCHERI.
Screenplay and Direction:
LUDOVICA TORTORA DE FALCO
Photography:
LUDOVICA TORTORA DE FALCO, GIOVANNI D'ANGELO
Editing:
LUCA MANDRILE
Sound Editing and Mix:
TIMELINE
MARZIA CORDÒ, STEFANO GROSSO, GIANCARLO RUTIGLIANO.
Live Sound:
PIETRO LA ROCCA, GABRIELE SAMMARTANO. SALVATORE CICI.
General Organizer:
GIORGIO LISCIANDRELLO
Master DCP:
ALBERTO GRESELE.
WORLD PREMIERE:
DocLisboa 2016, International Competition,
Lisboa, Ottobre 2016.

NATIONAL PREMIERE:
Visioni Fuori Raccordo 2016, Italian Competition,
Roma, Dicembre 2016.
*Berta film distribution Award.

FESTIVALS and PROJECTIONS:
Salina Doc Fest, Isola di Salina, Giugno 2017
Cinema del Reale, 2017, Specchia, Luglio 2017
Doc No Largo, Lisbona, Luglio 2017
Esco, Rassegna SudTitles, Palermo, Agosto 2017
Corsica Doc, International Competition, Ajaccio, Ottobre 2017
Après Varan Festival, Parigi, Novembre 2017
Apollo 11, Roma, Aprile 2018
La Sicile et ses îles, Île de Groix, Agosto 2018
Festival Cinéma Italien, Le Mans, Marzo 2019
Med Video Festival, Settembre 2019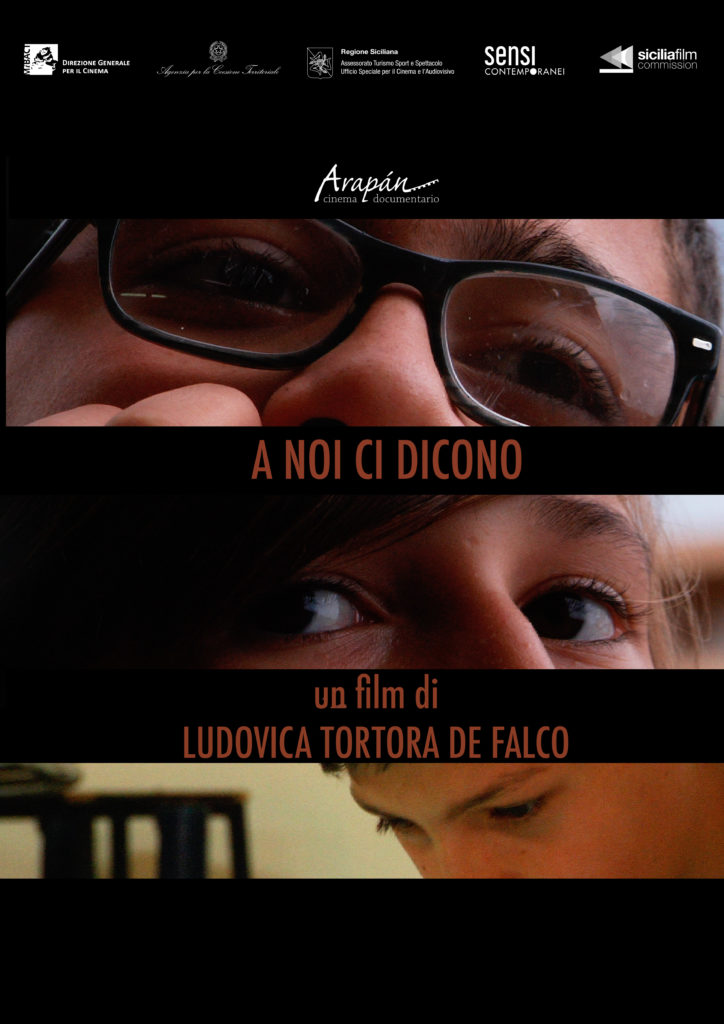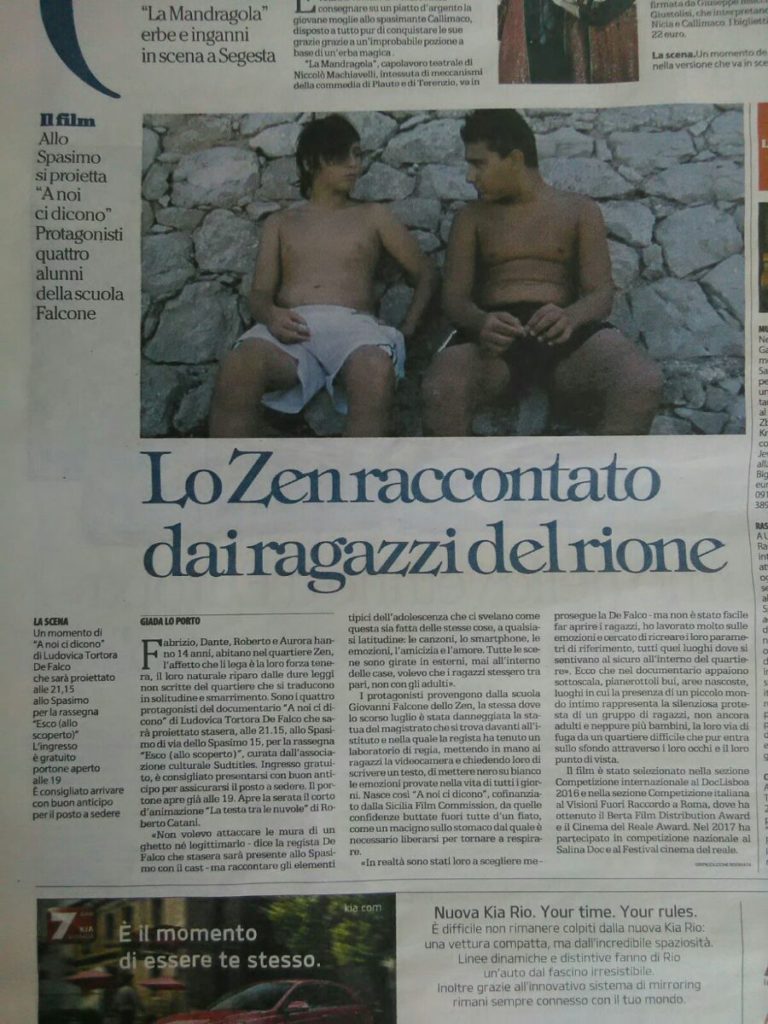 © Arapán Film Doc Production – info@arapan.it